Sportspal Canoes
Wide Transom Model


| | | |
| --- | --- | --- |
| Hunting & Fishing | | Family Recreation |
| | | |
| --- | --- | --- |
| | | |
| Stable For Hunting and Fishing | | Safest Family Canoe On The Market |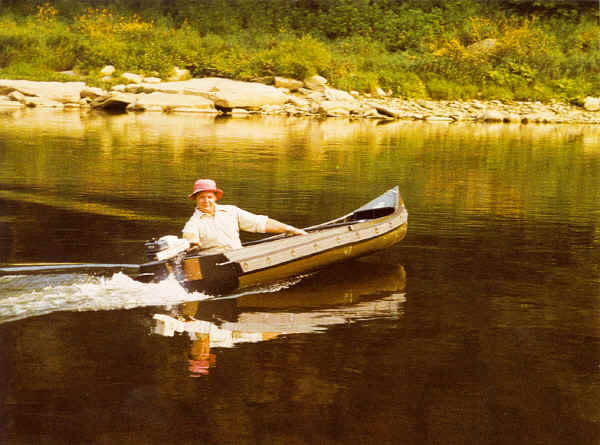 The Sportspal X-13 is more than a Canoe - It's Unique Style Gives you the light weight of our Sportspal Canoes, plus a design like a Boat. Shown powered by a 1-1/2 HP Outboard.
X-13 Sportspal Canoe is 1654.00 + S&H
Scroll Down the Page for Details , Available Options Pricing and Action Videos
S&H = Shipping & Handling
Model X-13 Wide Transom Canoe (shown with optional front gunwale seat)
The BEST Fishing Canoe Video
---
---
SPORTSPAL Canoes by Meyers are a premier sporting canoe. Unusual stability and safety make this fine canoe excellent for family recreation and they are especially designed for hunting and fishing. Stretch formed out of hardened aircraft aluminum and lined with Eathafoam (closed cell polyethylene) they won't sink, and the lining makes the canoe very quiet. . Fully loaded and swamped with water, your SPORTSPAL will continue to float upright. Swimmers or hunting dogs can climb in from the water. The SPORTSPAL is very stable. Four color options including two camouflage. A wide flat bottom coupled with the side eathafoam sponsons makes the Sportspal the most stable canoe available.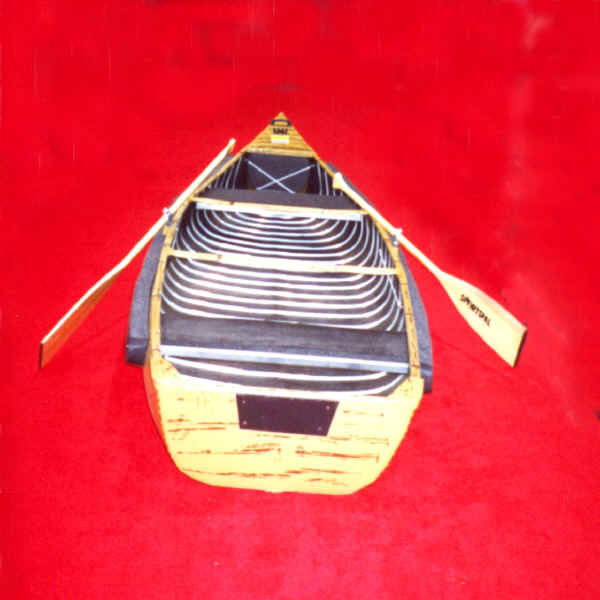 Preinstalled Paddle Lock sockets allow you to use your paddles as oars, so you can row your Sportspal Canoe. Adding Option CL-1 quickly converts your paddles to an oar.


Sportspal Wide Transom Canoes
The Sportspal Canoe by Meyers was especially designed for fishing and hunting. A duck hunters gun's recoil will not flip the Sportspal, and his dog can climb in and out for retrieving game. Being very light, it is easy to portage. And, of course, since you virtually cannot sink a Sportspal, all that valuable gear that sportsmen carry have less chance of accidental loss. Also the canoe design gives you much more room than many duck or layout boats. The Sportspal is designed to give year round use, adaptable to many sports activities.
| | |
| --- | --- |
| | Sportspal Wide Transom Canoe Model |
MODEL
LENGTH
BEAM
INSIDE
BEAM
OUTSIDE
TRANSOM*
WEIGHT
HULL
CAPACITY
HP
X-13
13'-0"
38"
44"
28.5" Width
72 LB
.032
555 LB**
2
*Transom Height is 15" - Suitable for Short Shaft Gas Outboards.
**Weight capacity is set by the US Coast Guard Relegations, however when the USCG tested the Model X-13, they filled the canoe with 1500 lbs of weight before any water came into the boat over the gunwales as a result of the test.

Sportspal Model X-13 Canoe - Side View
with options: gunwale seats and Birchbark Yellow Color

Sportspal Model X-13 Canoe - Top View
with options: gunwale seats and Birchbark Yellow Color

Sportspal Model X-13 Canoe - Angle View
with options: gunwale seats and Birchbark Yellow Color

Sportspal Model X-13 Canoe - Top View
with options: Three gunwale seats and Birchbark Yellow Color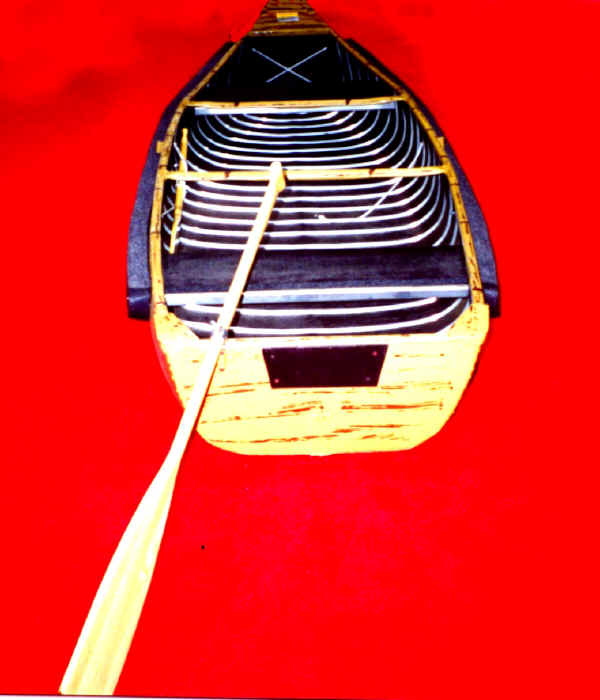 The preinstalled paddle lock socket on the transom allows use of a sculling paddle or steering paddle.
Made in the USA
Sportspal Quality

The Sportspal by Meyers is manufactured from Aircraft Grade Aluminum, which is then stretch-formed, heat treated and hardened. The two piece hull is joined at the keel. This makes the Sportspal by Meyers very durable. The Sportspal by Meyers, Made in the USA, should not be confused with another canoe manufactured in Canada, whose hull is composed of thinner (0.022), softer (marine grade) aluminum. The Sponsons and Liner on the Sportspal by Meyers are also larger and thicker than the Canadian model.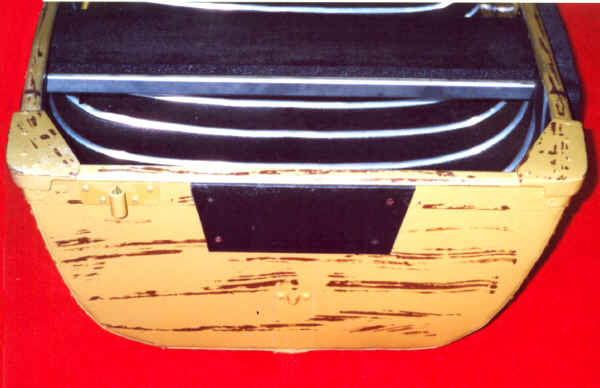 The Wide Transom is reinforced and has heavy duty corner castings. Note the Paddle Lock socket installed on the transom to allow you to scull or steer with a paddle, when you add the CL-1 option which clamps onto the paddle to convert it to an oar.
* *

Sportspal wide transom canoes have a reinforced transom that is 28.5"" wide. All Sportspal wide transom models come with a rear gunwale style seat and one front eathafoam style seat and two paddles. Oarlock sockets are preinstalled on all models plus a rear sculling oar socket is installed on the transom allowing you to use it for sculling or steering , adding Option CL-1 will convert paddles to oars for rowing or sculling. Optional front gunwale seat is also available.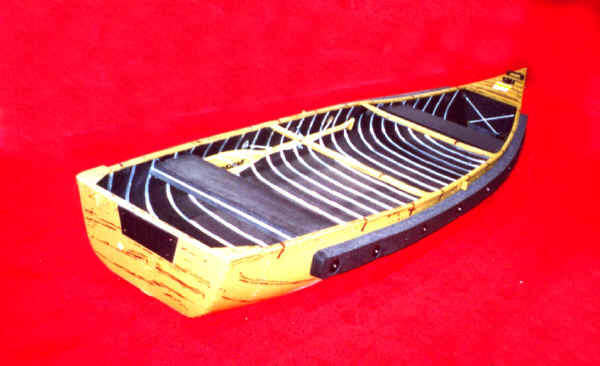 Sportspal Model X-13 has an extra-wide transom
(shown with optional front gunwale seat)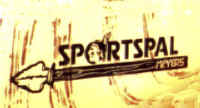 Current Sportspal Logo
Note: Sportspal Logos on canoes are Black
White Logos in photos are for clarity only
Sportspal X-13 in Red color option with standard rear gunwale seat and optional optional front and center gunwale seats. Total three gunwale seats.
PRICES
X-13 Sportspal Canoe is 1654.00 + S&H
S&H = Shipping & Handling
Above Sportspal Canoe prices include the following:
*FREE Gunwale Seats Upgrade replaces the standard Eathafoam Seats
**Trolling motor mount is only designed for electric trolling motors. A heavy duty version for gas outboards is available as an additional cost option.
Popular Options
| | | |
| --- | --- | --- |
| CC-1 | Foam Block Cartop Carrier Set for Canoes | 49.95 |
| CL-1 | Paddle Locks (converts paddle to an oar) * | 39.95 pair |
| GW-RO | Front Gunwale Seat substituted for front eathafoam seat # | 19.95 |
| GW-CS | Center Gunwale Seat ( third seat) | 89.95 |
| ES-1 | Extra Eathafoam seat for center use ( third seat) | 49.95 |
| DS-1 | DS- 1 Drop In Center Seat | 139.00 |
| OD-1 | Olive Drab Hull Color (standard unless specified) | No Cost |
| BB-1 | Birchbark Yellow Hull Color | No Cost |
| RD-1 | Red Hull Color | No Cost |
| FG-1 | Forest Green Hull Color | No Cost |
| LV-3 | Class III Deluxe Life Vest | 49.95 |
| CSB-1 | CSB-1 Strap On Seat for Back Support | 49.95 |
* at least one Eathafoam seat is needed for rowing with CL-1 Paddle Locks option, or you may add option GW-CS Center Gunwale Seat , however, specify when ordering that you wish the GW-CS installed for the rowing position
# when you choose this upgrade option, the standard eathafoam seats are deleted and the front and rear gunwale seats are installed in place of them.+
Sportspal Canoe Seat Options
There are Two Types of Seat Options Available for the Sportspal Canoe
| | | |
| --- | --- | --- |
| | | |
| Eathafoam Seats Stow in Bulkhead when not in use. These are loose seats that sit anywhere in the bottom of the canoe. They provide maximum stability due to their low center of gravity. Their low profile makes them a favorite of hunters. | | Gunwale Seats are aluminum with an eathafoam pad on top. These are bench style, suspended seats. You sit high up in the canoe with a gunwale seat. Most fishermen prefer to sit higher, so they choose these style seats. |
Eathafoam Seat with back against
thwart. Sitting on bottom gives
maximum stability
Eathafoam Seat in Rowing Position.
Low profile is favored by hunters
Gunwale Seats are Optional bolted in
Bench Seats
Gunwale Seats let you sit higher -
The Fisherman's Choice
Center Gunwale Seat Options
This Strap On Seat Option allows you to add back support while you canoe. It can also be used as a Camping Chair or a Stadium Seat. It only fits atop the Gunwale Seat Option.
Optional CSB-1
Installs Easily

CSB-1 Straps on to
any open Gunwale Seat

OD-1
Olive Drab


BB-1
Birchbark Yellow


RD-1
Red


FG-1
Forest Green
| | | |
| --- | --- | --- |
| | | |
| Wing Nuts make mounting easy | | CL-1 Option quickly converts any paddle to an oar |
Class III Life Vests are available in the following size:

Adult - 90 lbs and over

Typical representations only. Actual specifications and colors may vary. Photos are examples only of a Type III PFD Life Vest.
See Action Videos
Sportspal Owners love to post Videos. See the Latest Action Videos
CLICK BELOW
Sportspal on the Water Video
---
---
Sportspal Walk Around Video
---
---