Seitech SUP & Surf Dollies
Carts for Paddle Boards & Surf Boards


FREE SHIPPING ON SEITECH DOLLIES*
*within the 48 USA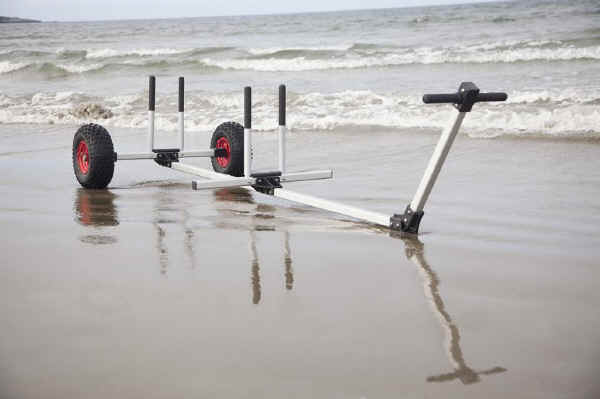 Seitech SUP Surf Dolly - Cart for Stand up Paddle Boards and Surf Board
| | | |
| --- | --- | --- |
| "A" Wheel is 14" X 5" | | FAT Wheel is 19" x 9.5" |
Watch A Video on the Seitech SUP Dolly Features
---
---
Seitech Single SUP Dolly for One Paddle or Surf Board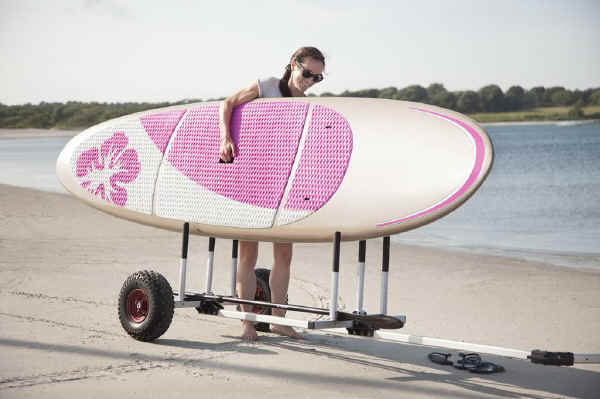 Seitech Dual SUP Dolly for Two Paddle or Surf Boards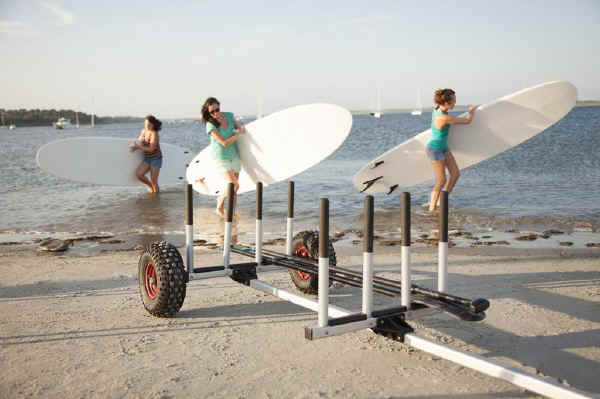 Seitech Triple SUP Dolly for Three Paddle or Surf Boards
Seitech Five SUP Dolly for Five Paddle or Surf Boards
Seitech SUP Dollies in Action
---
---
Order the Dolly with Bike Towing Configuring - For the Single, Dual or Triple Dolly OnlY
Seitech SUP/Surf Dolly Wheel Options
When should you consider an upgrade for tire size? If sand is loose enough, that your foot sinks in it to your ankle height, then the next size up tire would be appropriate. Also, larger tires give you a higher axle clearance when traversing rough terrain.
"FAT" Tire is used on "Soft Sand"

Standard "A" Works well
on Standard Beach Sand


FAT Tire Standard A Tire
A Tire size
Boats 250 lb & under
Used on Hard or Firm Sandy surfaces

Standard
Beach

14" x 5"

F Tire size
Boats of any size moved over Soft, Soft Sand, or Rough surfaces

FAT Upgrade

19" x 9.5"